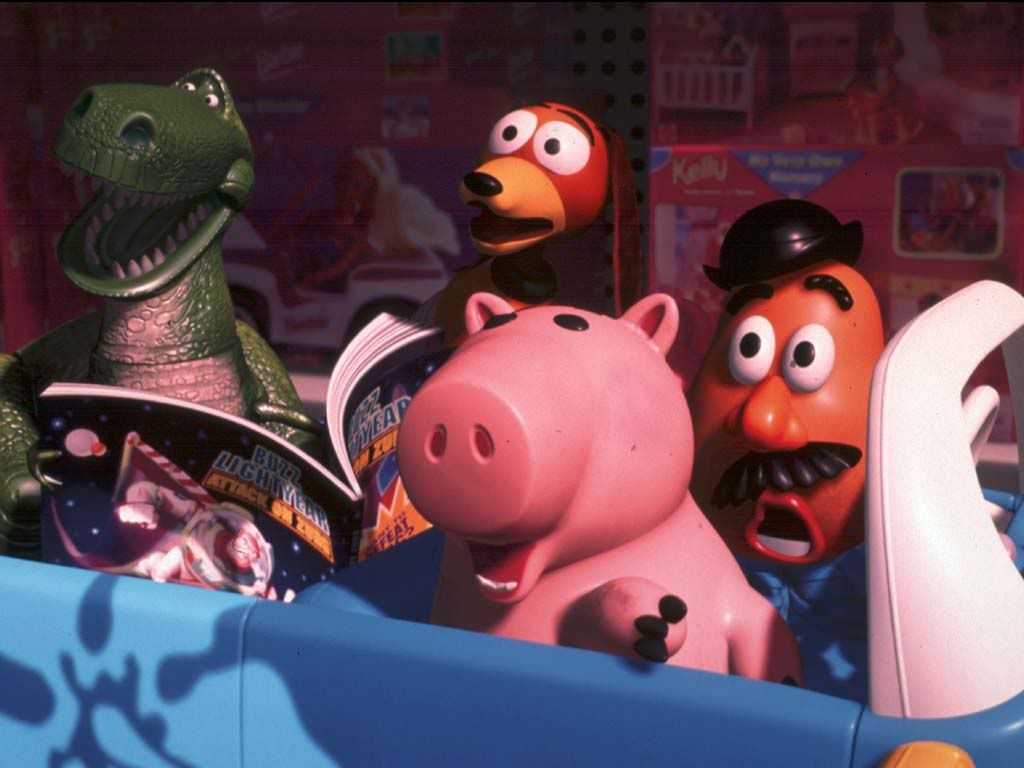 I love all of
Pixar
's films:
Toy Story
A Bug's Life
Toy Story 2
Monsters, Inc.
Finding Nemo
And Christy and I don't get out to movies very often, but we will definitely see Pixar's new film,
The Incredibles
shortly after it releases in theaters November 5, 2004.
Pixar and Disney are
parting ways
once their current deal is up, but Disney is retaining all rights (including Character and sequel rights) to the five films (
Toy Story
,
Bug's Life
,
Monsters
,
Nemo
,
Incredibles
, &
Cars
(2005)
Toy Story 2
doesn't count due to being a sequel) that Pixar does while under the deal with Disney.
So Disney, headed by Michael Eisner (but hopefully not for
long
), is putting out these two new Toy Story films without Pixar. I have my doubts about how Disney will handle these treasured characters. Just look at their recent sequel attempts (Return to Neverland; Scamp's Adventure; Patch's London Adventure; The Return of Jafar; Belle's Enchanted Christmas, etc.) - not the best track record on sequels, in my opinion.
In
this
article, Eisner is saying that an enormous amount of computer-animated movies will spill forth from Hollywood in the next few years, but victory will boil down to
story-telling and emotion
, rather than just technology. This is exactly where Disney has fallen short in recent years. Pixar has the storytelling, emotion, & technology in spades. It will be interesting to see how this shapes up in the next few years.