Well, this year's Christmas program went decidedly better than
last year's
. We managed to get a seat on an aisle with a clear view to the risers, all without violence of any kind!
I wasn't entirely happy with the still shots that I got, but here are a couple anyway: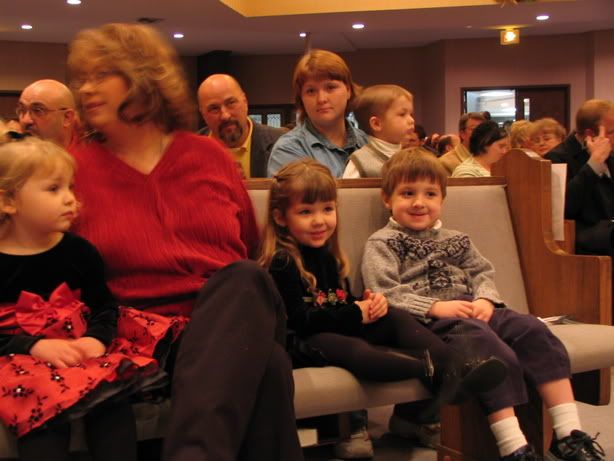 I also got some mostly unobstructed video of Hannah's part of the performance. Mainly, though, we were happy just to be able to
see
the program.
Hannah did a pretty good job singing "Away In A Manger" and quoting her
Bible verse
and doing some of the hand motions along with her class.